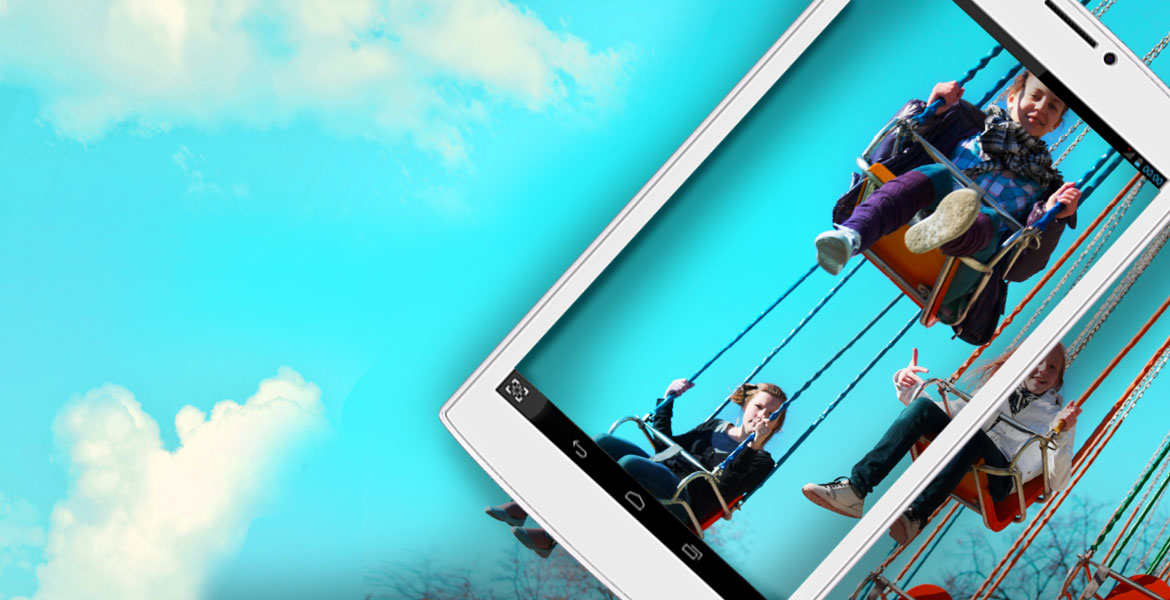 The ACE fits comfortably in your palms and allows you to navigate the complete menu with just small movements of your thumb.
Pictures come to life, like never before.
Digital pictures? Been there, done that. What's the next step? Ace from Swipe brings a new dimension to the way you look at pictures – a third dimension. Yes, your Swipe Ace tablet can show you pictures in 3D view. The stunning 7" screen, with a 1024 x 600 px resolution, pops your pictures to life. Amazing, isn't it?
Always be camera ready
The Ace comes loaded with two cameras, one in the front and one behind. Selfies are easy; video chat is even easier. Of course, even regular pictures when something strikes your fancy. Everything at the tap of a finger, such is the magic of the Swipe Ace.
A step ahead, always
Swipe Ace is fast, really fast. Its 1.2 GHz Quad Core Processor makes everything around you seem slow. You couldn't expect any lesser of a tablet that thinks just as fast as you do.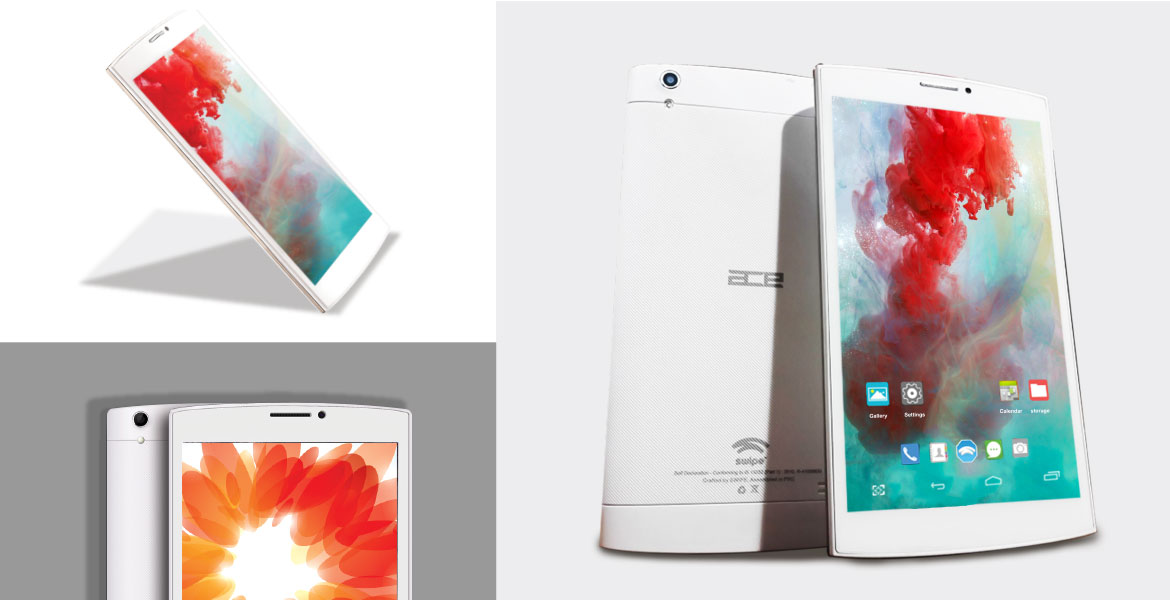 ACE - Full Specification
PROCESSOR
1.3 GHz Quad Core
CAMERA
Front: 2 MP Rear : 5 MP
MULTIMEDIA
FM, Video player, Audio Player Sound Recorder
CONNECTIVITY
Bluetooth, Wifi
DIMENSIONS
103 (w) x 9.6 (D) x 187.8 (H) mm
WARRANTY
Device : 1 year Accessories : 6 months