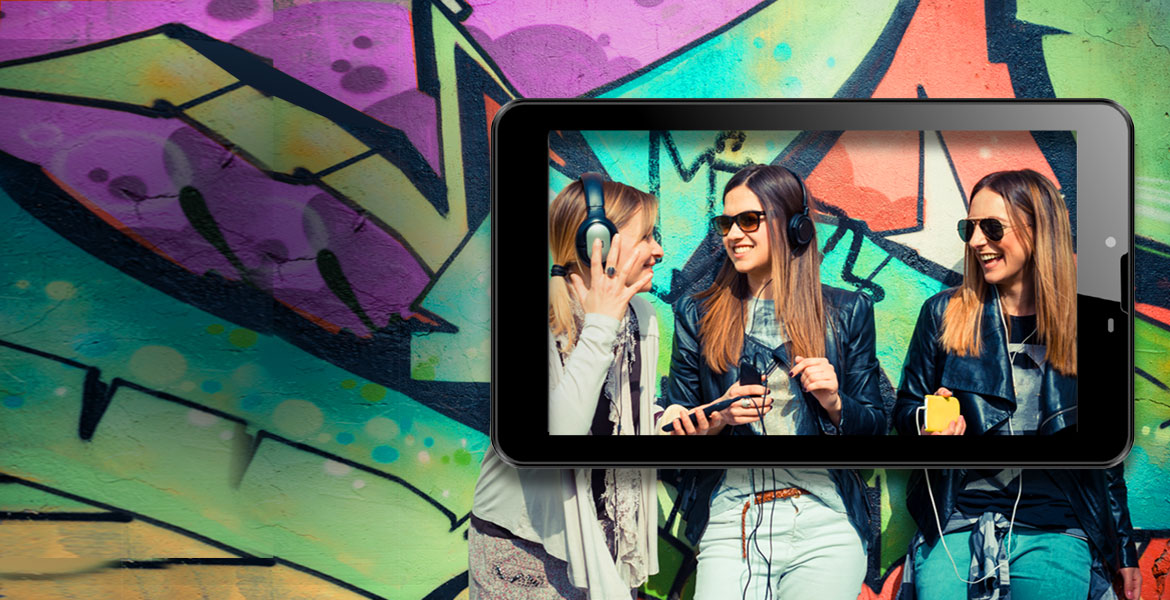 Stay updated with the latest apps, the latest music and the latest trends with the MTV Slash
Always a step ahead
Swipe MTV Slash is fast, really fast. Its 1.3 GHz Quad Core Processor makes everything around you seem slow. You couldn't expect any lesser of a tablet that thinks just as fast as you do.
Amazing pictures
Give yourself a never-before visual experience with the MTV Slash. A 7" HD IPS display makes pictures on all other devices seem one step behind. And your friends' phones too!
It's all in the touch
MTV Slash uses the OGS (One Glass Solution) Technology to communicate with you. Its smooth, intuitive touch is an experience unlike any other. The device literally is an extension of you.
All work and all play
Life should never come to a stop. With the right technology in your hands, you can breeze through life with seamless ease. MTV Slash, with its dual SIMs, is your perfect companion in this exciting life where you balance work and play.
The fun goes on and on
MTV Slash comes powered with a 3000mAh battery that guarantees longer fun hours. Browse the internet, play games, listen to music and make calls, without the fear of a quickly draining battery.
Picture perfect
The MTV Slash comes loaded with two cameras, one in the front and one behind. Selfies are easy; video chat is even easier. Of course, even regular pictures when something strikes your fancy. Everything at the tap of a finger, such is the magic of the MTV Slash.
Go anywhere
MTV Slash comes pre-loaded with GPS and A-GPS. Go anywhere, and never have to find your way again. One touch and the screen will guide you to where you want to go.
Stay cool
It's not called MTV Slash for nothing. The device gives you access to exclusive apps, behind the scenes content and even a preview to the latest MTV chartbusters.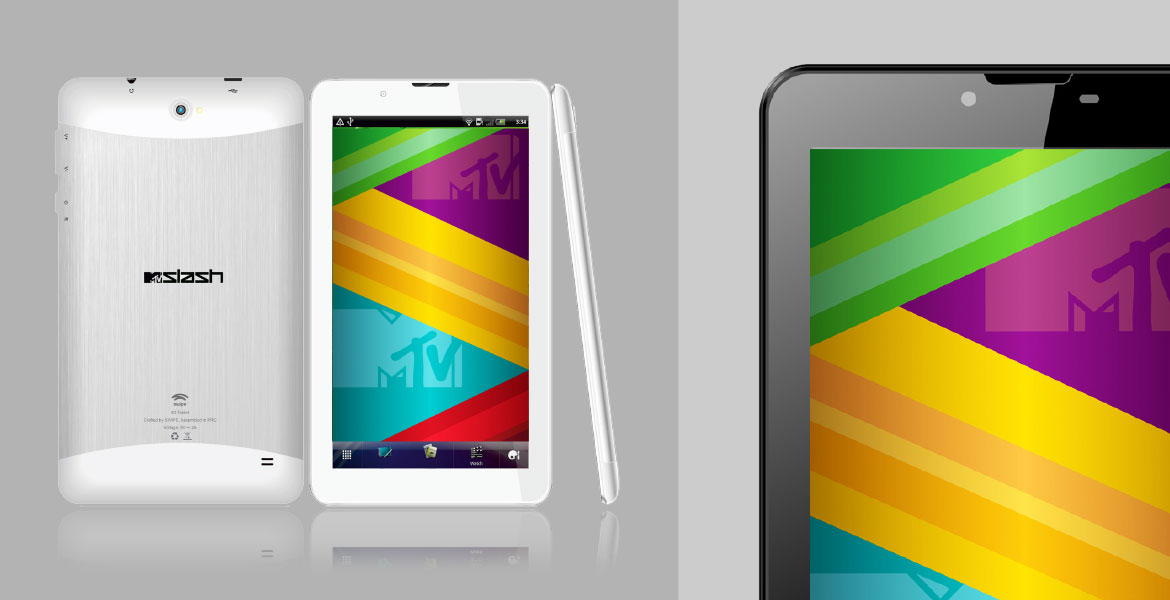 - Full Specification
PROCESSOR
1.3 GHz Dual Core
CAMERA
Front: 0.3 MP Rear : 2 MP
MULTIMEDIA
FM, Video player, Audio Player Sound Recorder
CONNECTIVITY
Bluetooth, Wifi
DIMENSIONS
189 (w) x 9.8 (D) x 108 (H) mm
WARRANTY
Device : 1 year Accessories : 6 months