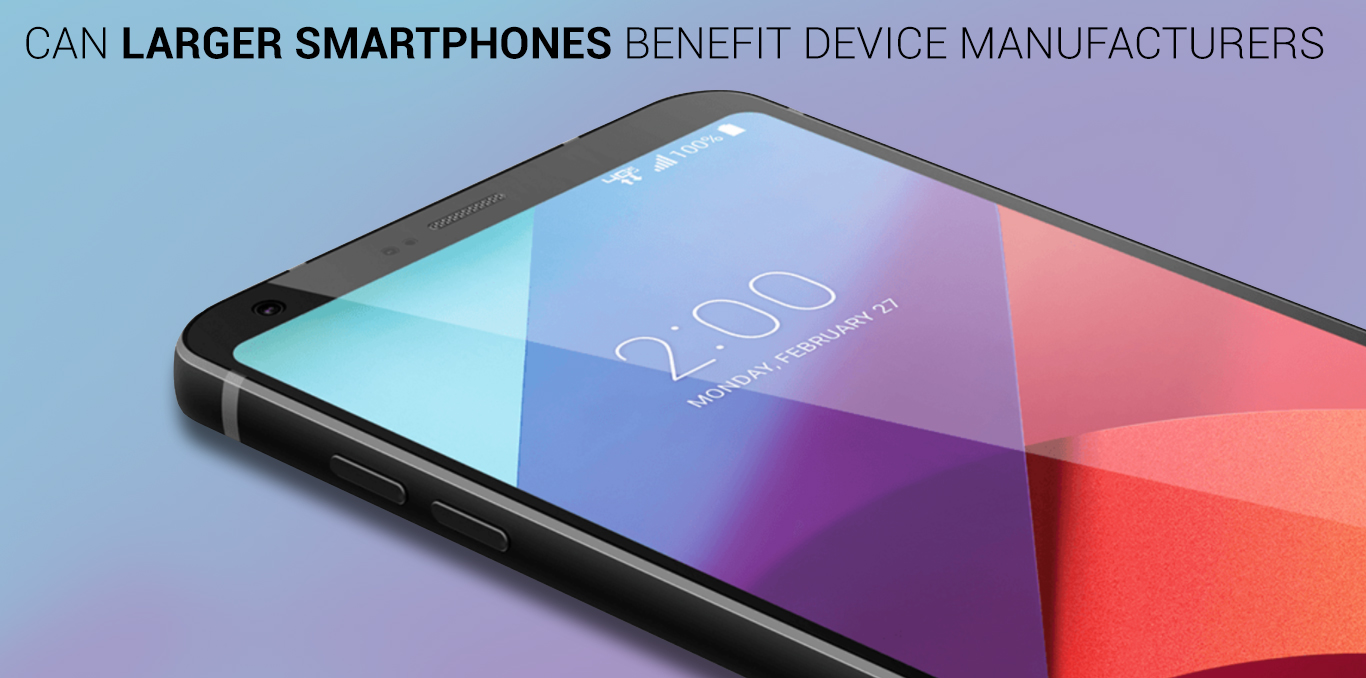 Can Larger Smartphones Benefit Device Manufacturers?
With the changing times, the smartphones are changing to become more advanced because the consumer preferences and behavior also change with regards to content and connectivity. With more people interested in reading news and watching movies on mobile, demand for larger screens was natural.
Wireless data enabled mobile subscriber to stream entertainment-based content at accelerating pace. For mobile based entertainment, today there are too many options to choose from. Hence, devices with larger screens definitely guarantee profits.
Change in display ratio:
Although the biggest phone in the world has a screen of 6.44 inch, usually there are smartphones with 6.2 inches of screen and at 18:9 aspect ratio. This ratio falls between the ratio common TV broadcast content and ratio of modern cinema. It shows that mobile manufacturers are acknowledging the importance video content to handset design and mobile users preferring handsets with bigger screens due to craze for watching mobile videos.
Devices with bigger screens generate higher revenues:
Device manufacturers offer devices with bigger screens with higher average selling prices. Larger the phone, higher is the average revenue per user. Larger screens boost larger data buckets and hence, bigger display size benefits content consumption.
Increasing prices of such devices can also cause operators to require longer contracts, which can turn two year deals into three year deals.
The market of smartphones with big screens is set to grow not only for smartphone makers, but also for component suppliers, mobile operators and subscribers.
With the changes, the day is not far when smartphone would become the primary computer of the user.
Enterprises are paying special attention to the mobile versions of their websites. Nowadays even Google gives good rankings to websites that have optimized their mobile versions as user friendly.
What are your thoughts about smartphones with big screens and what are your expectations from them? Post your comments.
To discuss upcoming smartphone trends, join us on LinkedIn.