Tales of Faith
Follow your dreams, live your passion – this is the strong belief at Swipe.
Ingrained in a culture that allows people to explore ideas and let their imagination see fruition, we take this philosophy into every product and every offering we make to our customers.
We know the world is filled with individuals who had a dream to make a difference to someone else's life. And they made it happen. We recognise and salute these individuals who live their faith.
Watch out for more such inspiring tales of Faith. We also invite you to share any stories that you know of liveyourfaith@justswipe.com
1. Priti Patkar, a social worker bringing hope to the red light areas of Mumbai
Priti, a housewife, started a NGO that has done pioneering social work in the red light areas of Mumbai. Priti actually has started the world's first night care center for children of women working in red light districts.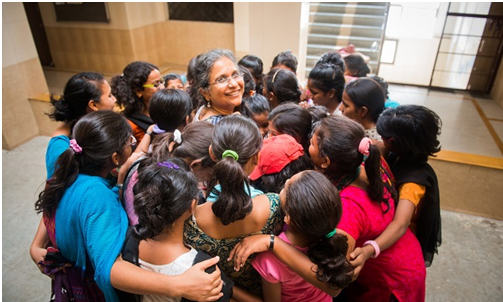 Pooja Taparia, who runs a NGO that wants to route out child abuse
After going for a play that dealt with the theme of child abuse, Pooja's life changed forever. She decided to take matters in her own hands and started a NGO, Arpan that works towards preventing child abuse. Since its inception, Arpan has impacted over 70,000 people directly and over 210,000 indirectly. Pooja's only aim till date remains to eradicate this heinous act.
Mala Srikanth, an ex Doctor who runs a knitting factory
Life has been anything but kind to her. Her entire life has been one hell of a roller coaster ride. After getting divorced and meeting with a serious, life altering accident, Dr. Mala returned to India from Oman. She gave up her practice and started a small knitting factory in her hometown, Ranikhet, for the betterment of her people. This act has not only helped her cope with her own personal turmoil, but has also helped people in Ranikhet learn a new skill and make it a part of their livelihood.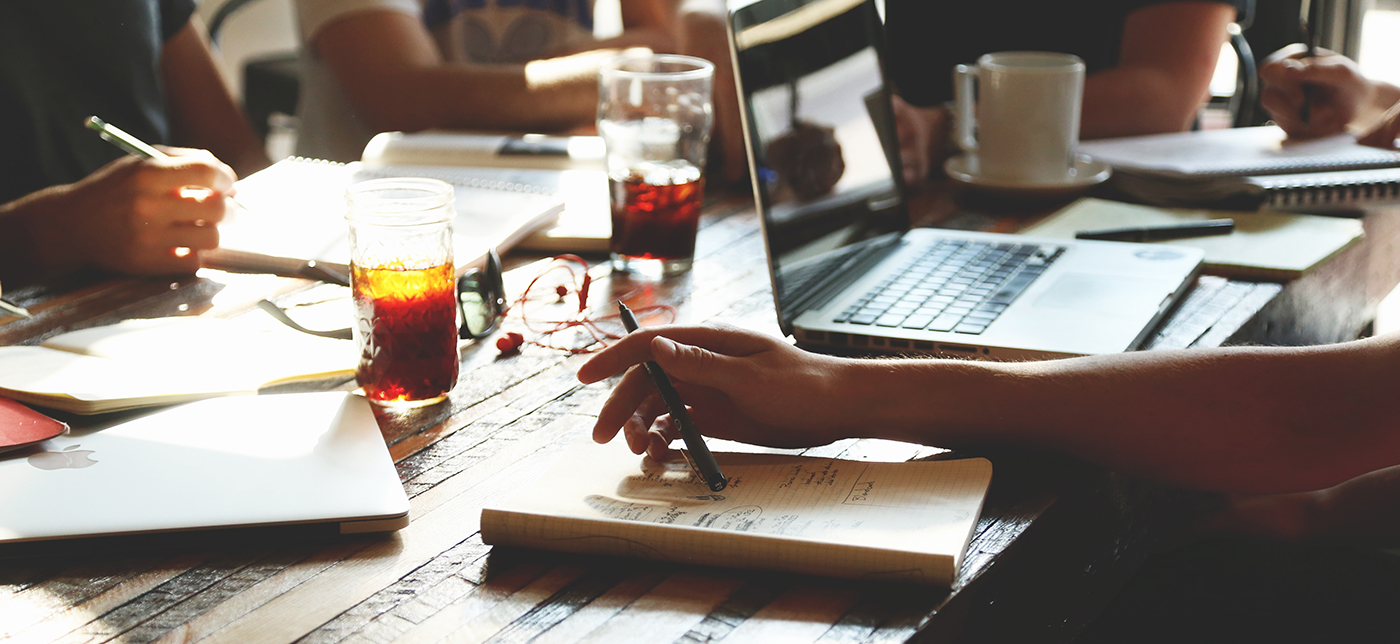 Pratima Devi, a foster mother to 300 stray dogs
Despite being a humble rag picker, Pratima Devi has a giant heart. Living and working out of one of the busiest markets in Delhi, Devi fosters over 300 stray dogs. She refers to them as her kids and makes sure none of them go hungry.To applaud her great work, she has been awarded the Godfrey Philips Bravery Award For Social Bravery.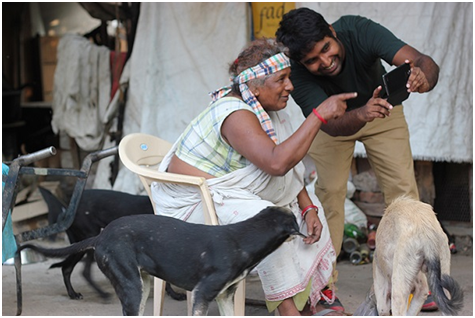 Richa Singh, the founder of yourdost.com
An IIT alumnus, Richa is fighting a disease that afflicts 36% of our population. According to WHO reports, that's how many Indians suffer from depression every year. Richa understood the need of the hour and started yourdost.com, a website that helps people cope with their problems. It's a support network that provides a free platform to anyone who needs to be heard.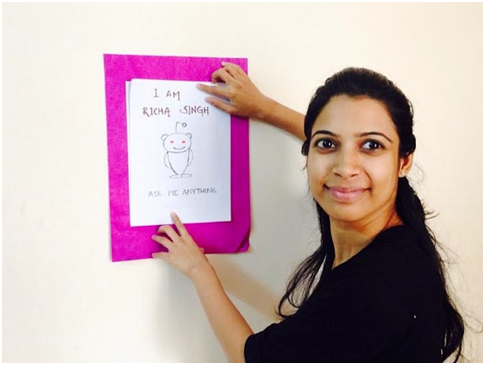 Ria Sharma, the founder of Make Love Not Scars
It was an award winning documentary on Pakistani Acid Survivors,'Saving Face' that encouraged Ria to start 'Make Love Not Scars'. It started off as a website where acid survivors could upload their talents and stories through a series of vlogs, but it soon became a full blown support network. She is now working tirelessly to raise funds to help these victims start a new life.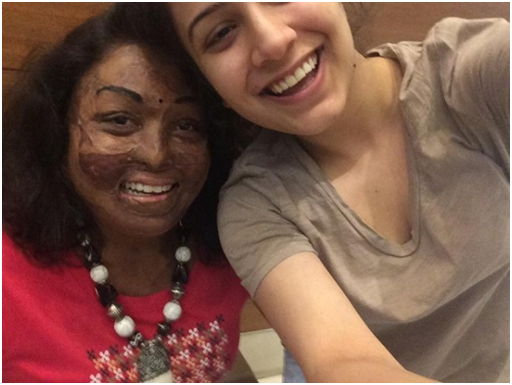 Shila Ghosh, who is still working at the age of 87
Most people retire and live a comfortable life by the age of 60 or 65. But Shila is one woman who, even at the age of 87, works tirelessly, trying to make ends meet for her grandchildren and herself. After her only son died, she took custody of her grandchildren. She refused to beg and instead, started selling potato fries in Kolkata, two hours away from where she lives. In spite of being so old, she believes she's healthy enough to provide and work for her family.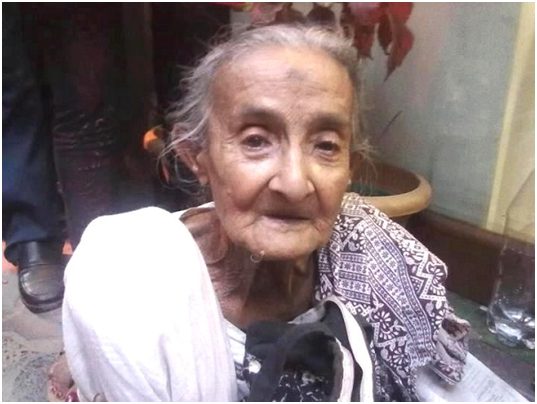 Premlata Agarwal, the oldest Indian woman to climb Mt. Everest
You might thing that she's just another ordinary mother of two, but Premlata is far from being ordinary. She holds the record of being the oldest Indian woman to climb Mt. Everest. While she took her daughters for tennis class, she started going to the gym to prepare for her climb. As she hiked to the top, she completed the journey despite facing harsh weather conditions. Now, that's what you call determination!
Patricia Narayan, the Catering Queen
Madly in love, Patricia put her education aside and got married to the man of her dreams at the age of 19. However, her fairly tale love story was short lived. Her husband turned out to be an abusive alcoholic. So, she decided to leave her husband and start a catering business. After working very hard, she finally got her break through. Even though she has lost a lot in life, her zeal and enthusiasm remains alive and today she runs a successful catering business.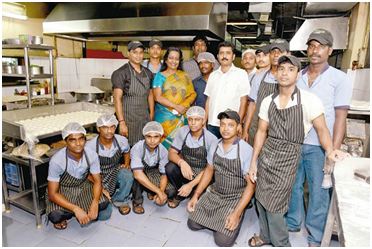 Credit: http://www.ScoopWhoop.com
Have you ever heard of Mitticool? Literally meaning 'cool with clay', the company is the brainchild of Mansukhbhai Prajapati, a tenth-fail former laborer and tea- who created an innovative solution to a problem millions of poor face across the world – he created a low-cost refrigerator from clay!
Mansukhbhai had a traditional business of pottery making, but he wasn't interested in it, because the business was declining. His mind diverted to rooftop tile manufacturing. Being a potter himself an idea hit his mind one day when he thought, if tiles could be made out of clay, then why not other products?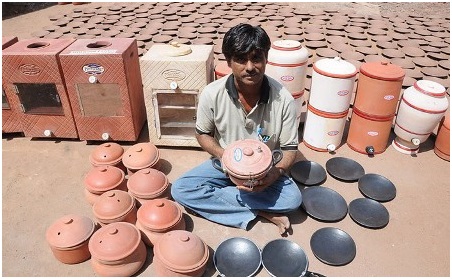 That's how Mansukhbhai created Mitticool, a company that specialises in creating earthenware products like refrigerators, cooker, filters amongst other products. A refrigerator made by his company costs Rs. 3,000/- and can be afforded by poor people. It is based on the simple scientific principle that evaporation results into cooling. His refrigerator has channels where water can be filled up and allowed to vaporise, leaving behind a cool space which keeps fruits and vegetables fresh.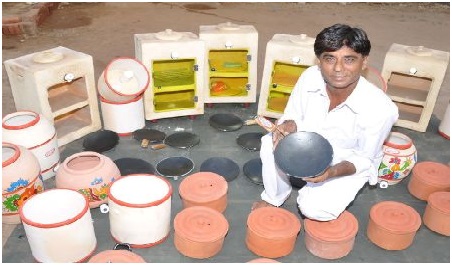 Mitticool has a turnover of Rs. 45 lakhs and employs 35 people. Mitti-Cool's products have reached countries like Africa and Dubai apart from many cities in India. The manner in which Mansukhbhai has brought forward the traditional business of clay craftsmanship to newer heights with his entrepreneurial abilities, is truly commendable. Moreover, his innovation has resulted in a low cost technology that does not require electricity to run!
Credit: http://www.speakingtree.in
Arunima Sinha was a lively national-level volleyball player who dreamed of playing in the international arena. But her dreams were crushed, unexpectedly, when she was thrown off a running train by goons who had attacked her train. More than 49 passing trains crushed her leg before she was rescued. Recovering in the hospital, she was drowned in misery, anger, frustration and tremendous self-pity. After being discharged, she wondered "Now what?". Her undying spirit helped her rise up to the truth and in less than two years, on May 21 2013, Arunima became the world's first female amputee to scale the Mt Everest.
Image courtesy www.arunimasinha.com.