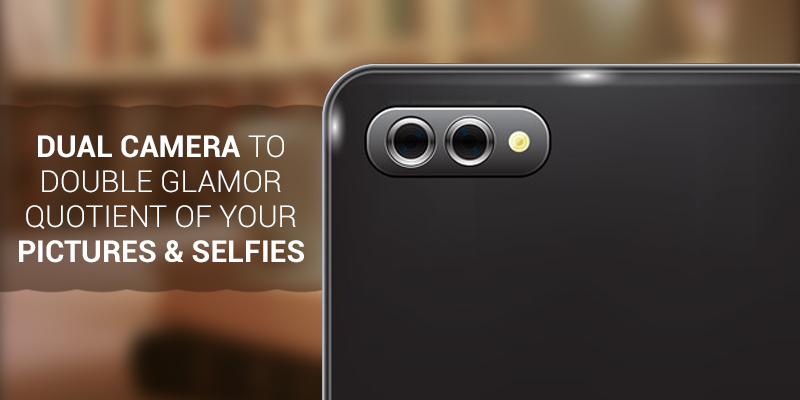 Dual Camera To Double Glamor Quotient Of Your Pictures & Selfies
Today, there are more smartphones featuring dual camera setup. Expectations about advanced cameras and picture quality are higher. So let us have a look about what dual camera setup has to offer.
What is a dual camera setup?
In traditional smartphones, the user can see a tiny camera lens around the back of phone. The camera module is tiny because phone has to be slim. Inside this module, multiple lens elements have to be fitted in. Such elements include image sensor and sometimes tiny motors for optical image stabilization.
However, smartphones featuring dual camera setup have two lenses. These lenses are placed side by side horizontally or vertically because such device has two complete, independent camera modules.
Usually, the primary lens does all the major lifting while the secondary lens works on capturing additional light, increasing the depth of field. Dual camera set up has two image sensors instead of one.
Key features and advantages of dual camera setup:
Sharper image: Dual camera can help users to get a sharper image with more details. It enables ultra-wide angle mode or by helping users to click pictures with a shallow depth of field that makes the subject stand out. Dual camera setup can also help user to add optical zoom to the phone.
Possibility of better image quality: Dual camera system offers better image quality that is determined by various factors including sensor size, aperture, pixel size and post processing functionality.
Better special effects: From imaging perspective, dual camera does a marvelous job. Due to second lens, camera has better ability to analyze distances and to blur the background out. Depth of field analysis is what achieves these special effects.
Bokeh effects: Additional content captured by second lens allows improvement in the sharpness of the image. Some dual camera smartphones also offer the option to add color effects to the background and foreground of the image or to copy parts of images and add them to other photos. For things in the frame that is out of focus, a blurry effect can be achieved through camera lens.
Better zoom feature: Some devices are optimized to offer a zoom feature that would be superior to the digital zoom offered by majority smartphones. Sensors offering wide angle can capture a much wider range. This wide angle adds another dimension to the image. Enabling the zoom feature places the main image in the background.
What are your thoughts on dual camera setup? Share with us.
To discuss dual camera and other technology-related trends, join our LinkedIn page.