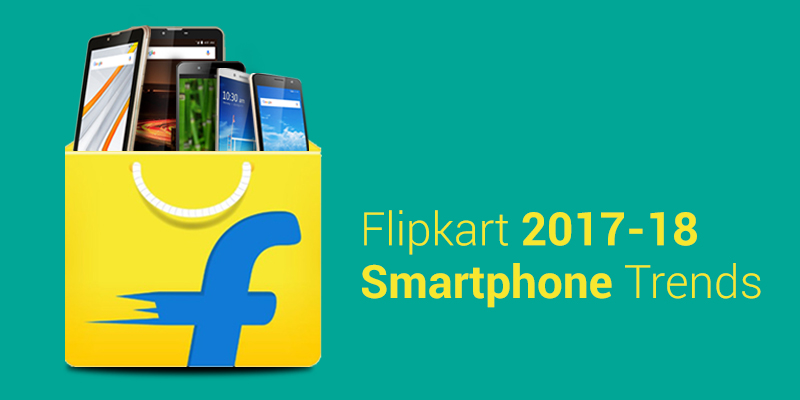 Flipkart 2017-18 Smartphone Trends
In 2016, we all witnessed unique smartphones coming out with innovative features. This trend continued in 2017. With internet users and craze for mobile internet both increasing, India witnessed rise in the number purchases from e-commerce websites like Flipkart and purchase of various smartphones due to unique features.
There are certain trending features generating craze among buyers. On the basis of demand and sales, Flipkart estimated that in near future certain trends are to start due to features will be offered in all smartphones.
Let us have a look at these possible trends.
Edgeless screens:
The first thing that can be expected to change about the smartphone is the shape. Usually, a smartphone has a screen area of 75-80%. This may go up to 91.3%, thanks to a new technology from Elliptic Labs that replaces the proximity sensor of the device. It sends ultrasound pulses from the phone's speakers and provides the information offered by the proximity sensor.
Mid-level prices for premium experience:
In 2016, many smartphone manufacturers introduced phones with flagship-rivaling specifications at nominal prices. Nominally priced phones also had high-end specs and superior design.
Quick charging with USB-C Port:
Battery technology and the battery life have witnessed significant progress in smartphones that were launched in 2016. Today, new generation smartphones are adopting Quick Charging and USB-C port as a feature. There are cables that carry more power to the battery by using technology such as Qualcomm's Quick Charge 4, providing enough juice for the smartphone to run for five hours in just five minutes.

Moving quick-charging technology to the new USB Type-C charging port can help to simplify the charging features of phone. USB-C Port is versatile and it enables connections between mobile devices and headphones, flash drives and high-definition monitors or TVs. USB Type-C is also being rapidly adopted by smartphone makers.

Foldable phone:
With foldable smartphones set to storm the market, they can appear as a combination of phone and a tablet. They can be enlarged and read unfolded when the user needs to read an online magazine or a book. They can be folded and used as a phone for making calls or for viewing small text messages.
More efficient processors:
With the expectations and demands from users regarding faster application and smoother graphical experience, smartphone processors are trying to make processors faster, leaner and smarter. Right now the fastest processer has 10 CPU cores. Qualcomm has planned faster than this. It seems that smartphones are set to be a part of virtual reality.
Virtual Reality:
With Google Daydream introducing the mobile platform for virtual reality games and apps, the near future prediction about all smartphones including Virtual Reality (VR) cannot be ruled out.
Which of these potential trends do you find most intriguing? Post your comments.
To discuss smartphone trends with us, join our LinkedIn page.