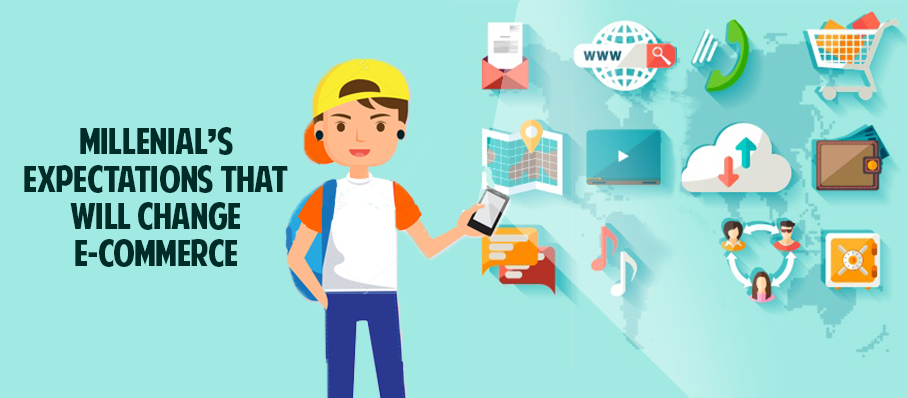 Millenial's Expectations that will change E-Commerce
We call the trends we are seeing "Coming Back to the Digital Future" because we can see the future of retail by looking at what mobile shoppers ages 18 to 34 are asking for now. And while their expectations and hopes for great shopping experiences are nothing new – it is exactly what their parents wanted years ago, they are adding a digital twist. Rather than in-store personal customer service, they are focused on the digital experiences they receive on their smartphones and tablets.
Mobile shopping will shatter records again this year. Smartphone and tablet shopping will be a dominant factor across web, mobile web, and mobile applications for shopping this holiday season: 60 percent of millennials, and 42 percent of all survey participants, will do more shopping on their mobile devices this year, setting the stage for yet another historic mobile shopping season.
Even more significant is that 50 percent of millennials will do more holiday shopping with their mobile devices than in stores. 
In-store shopping is now also digital shopping. Brick and mortar shopping is more integrated than ever in buyers' omnichannel journeys. A large majority of millennials will continue to increase their use of mobile devices as they roam the aisles – 62 percent say they will use their smartphones and/or tablets when they are in aisles to compare prices, read product reviews, and download coupons. And nearly 40 percent of them won't even get in a physical line to make purchases; they'll be using their smartphones and tablets to buy
Mobile Apps Are an Important Part of Omnichannel Strategies
Millennial habits lead the way into the future, and more than half (54 percent) prefer mobile apps to mobile web sites. The takeaway here is that, beyond including mobile apps in their omnichannel strategies, retailers must ensure they are fine-tuned to deliver flawless customer experiences.
Digital Performance Management is the Future
The future is here. Mobile has evolved from a primary engagement channel to a primary transactional channel and needs to be a full partner in omnichannel strategies. The changing behaviors and expectations of customers are part of this digital revolution. All customers demand exceptional experiences at their time and place of need, so businesses must deliver outstanding digital experiences every time, at scale, and in a multitude of user contexts – or suffer the consequences.