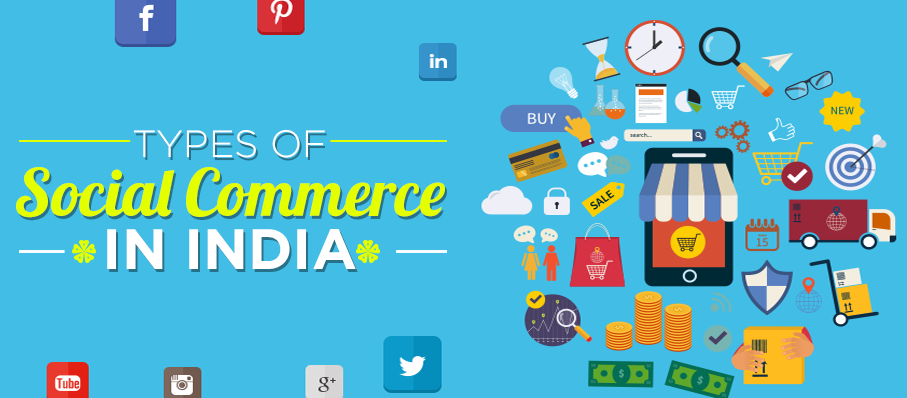 Seven Types of Social Commerce
The ever-changing landscape of social commerce is influencing how businesses approach consumers in the marketplace. Social media channels give consumers a new way to interact with brands 24/7.
Seven Types of Social Commerce
1. Peer-to-peer sales platforms (eBay, Etsy, Amazon Marketplace): Community-based marketplaces, or bazaars, where individuals communicate and sell directly to other individuals.
2. Social network-driven sales (Facebook, Pinterest, Twitter): Sales driven by referrals from established social networks, or take place on the networks themselves (i.e., through a "shop" tab on Facebook).
3. Group buying (Groupon, LivingSocial). Products and services offered at a reduced rate if enough buyers agree to make the purchase.
4. Peer recommendations (Amazon, Yelp): Sites that aggregate product or service reviews, recommend products based on others' purchasing history (i.e. "Others who bought item x also bought item y," as seen on Amazon), and/or reward individuals for sharing products and purchases with friends through social networks.
5. User-curated shopping (The Fancy, Lyst): Shopping-focused sites where users create and share lists of products and services for others to shop from.
6. Participatory commerce (Threadless, Kickstarter): Consumers become involved directly in the production process through voting, funding and collaboratively designing products.
7. Social shopping (Motilo, Fashism). Sites that attempt to replicate shopping offline with friends by including chat and forum features for exchanging advice and opinions.
Social commerce is still in its infancy. None of the major social networks — Facebook, Twitter, Pinterest — have yet figured out how to bring transactions directly to their platforms, instead directing retailers to use earned and paid media to bring customers to their online storefronts.
Online retailers, too, are continually experimenting with new models and marketing methods to allow for greater peer-to-peer and group-based interactions, aware that recommendations from friends (and to a lesser degree, strangers) can play a powerful role in shopping. According to Gartner, 74% of consumers rely on social networks to guide their purchases.